We are very pleased to inform you that the functionality of the AGREUS® system has been appreciated by the jury of the UKSW Ecological Plebiscite, which included outstanding scientists from national research centers and representatives of organizations and institutions dealing with environmental and climate protection.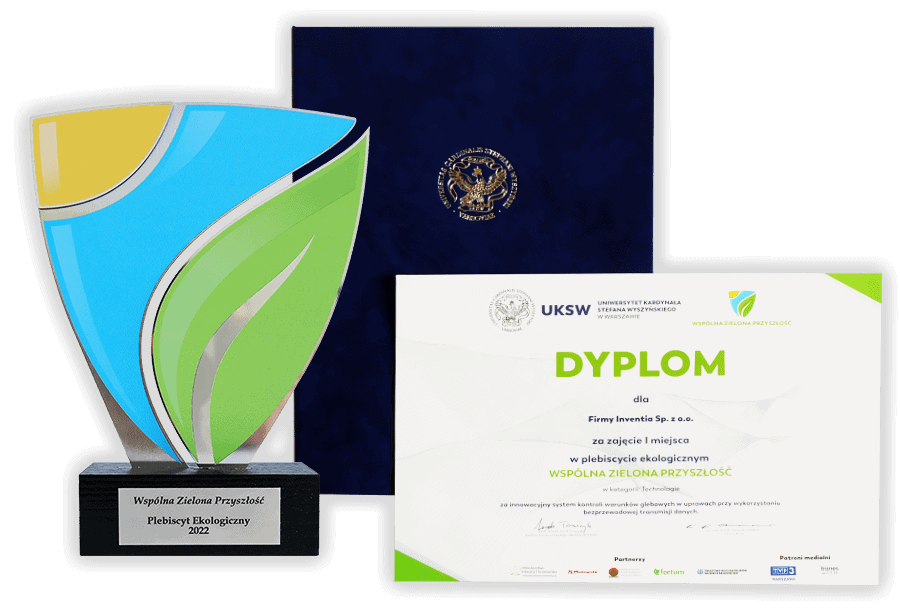 We received an award in the "technology" category for developing an innovative system for controlling soil conditions in crops using wireless data transmission.
The statuette and the diploma of appreciation were presented to Jerzy Białousz, the president of Inventia, during the ceremonial gala crowning the competition, which took place on January 12, 2023.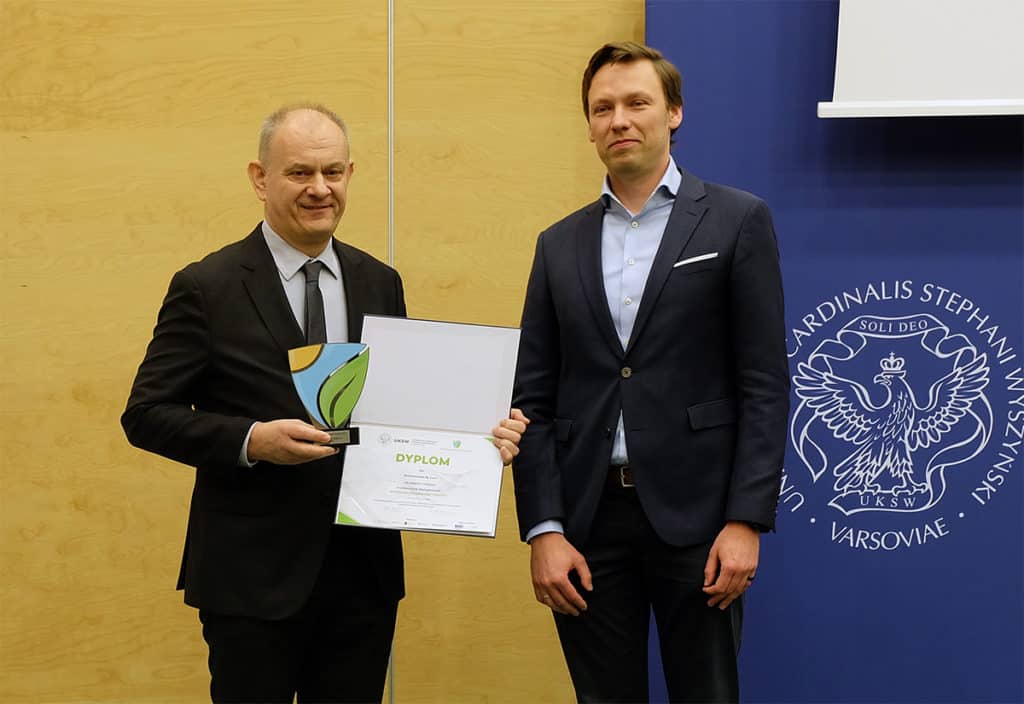 The awarded prize is a confirmation that it is worth focusing on areas different from the current directions of telemetry applications. We have created a solution that not only helps growers in their daily work, but also, thanks to its precision and reliability, is appreciated by research institutions that successfully implement it in their scientific and research work.
We derive additional satisfaction from the fact that the Agreus® system, enabling rational fertilization and irrigation, enters very important trend – the environmental and climate protection.
More information about the UKSW Ecological Plebiscite: