We are pleased to be proud that the installation of the AGREUS® System at the Arboretum in Rogów implemented to manage irrigation system based on data collected from the measured area, won the 1st prize in the Smart City Poland Award 2022 in the Environmental Protection category, decided during the International Fair of Urban Technologies.
On behalf of the Inventia company, the award was received by Krzysztof Borowy, Development Strategy Director. This is the award for the best and most innovative SmartCity solutions implemented in the year preceding the fair.
On behalf of the Inventia company, the award was received by Krzysztof Borowy, Development Strategy Director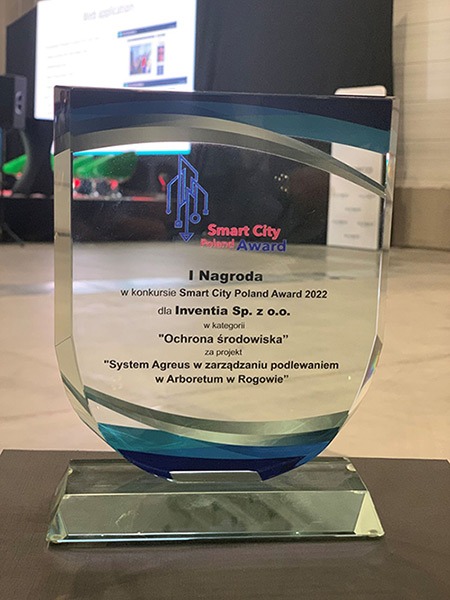 AGREUS® is the only system available on the market, based on the latest technologies, for wireless monitoring of temperature, humidity, and salinity of the soil, air parameters, and wireless control of irrigation and fertigation. The goal of the project at the Arboretum in Rogów was to enable the remote acquisition of measurement data and to ensure optimal wireless control. The solution met the requirements of adaptation in all types of crops grown in horticultural, agricultural, green areas, and forest areas.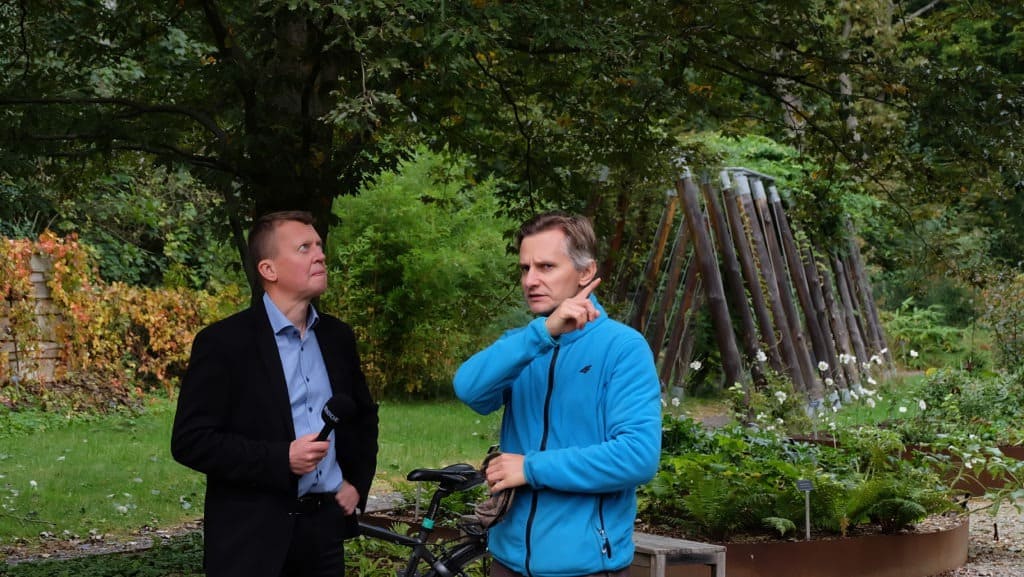 The purchased system consisted of soil probes for measuring parameters of soil and organic substrates, which measure temperature, humidity, and salinity at one or three levels. The unique feature of the probes is monitoring the electrical conductivity of water contained in soil pores (ECw). This parameter allows estimating the mineral abundance of the soil. Information about the condition of the soil allows you to select the optimal dose of water and the frequency of irrigation for each type of crop.
The base station is the heart of the system with which wireless and solar-powered air sensors, soil probes, and control modules communicate.
Monitoring of climatic parameters takes place thanks to the temperature and air sensor. It provides air temperature, dew point or a wet thermometer, relative air humidity, insufficient water vapor pressure, length of leaf wetness, as well as the probability of disease infections.
Irrigation, fertigation, and actuators are controlled wirelessly through dedicated control modules with valves that are independently assigned to the system. The system automatically adjusts the set irrigation or fertigation schedules, depending on the moisture content and the degree of soil mineralization.
The entire system operation is remotely controlled by an available web application on all stationary and mobile devices with Internet access.