The AGREUS® system won the Interpoma Award 2022 organized by Fierra Bolzano, Italy!
The Interpoma Award 2022 aims to reward those technologies that, thanks to the strong component of innovation, enable exceptional progress in water management in apple orchards, combining water savings with improved yield and fruit quality.
Well done!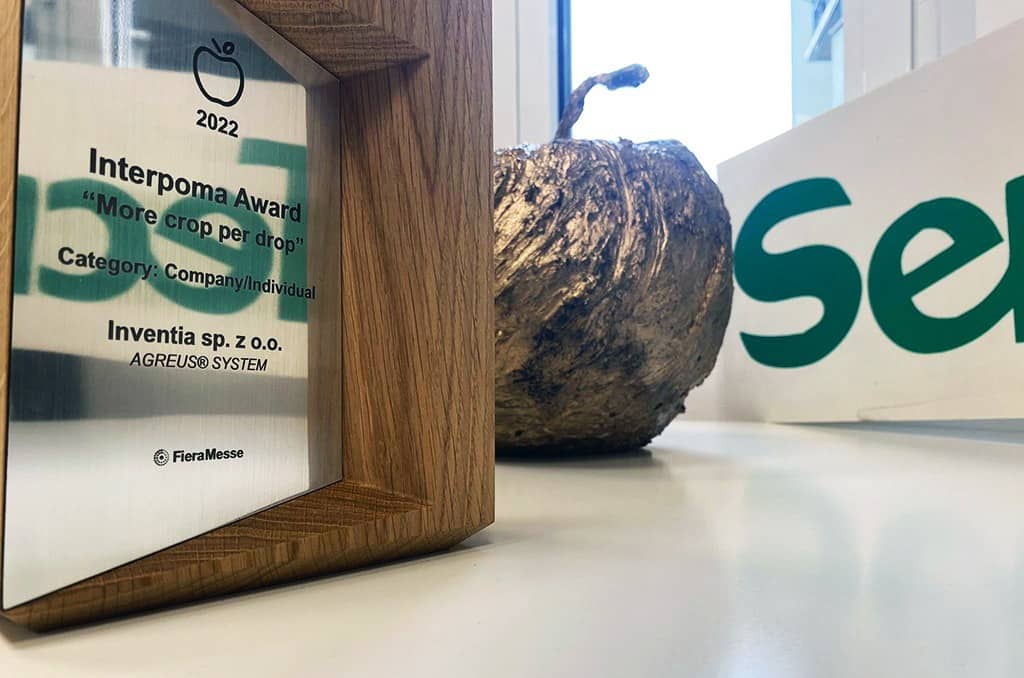 The award was received on our behalf by: Cristian Musazzi and Mario Testino – representatives of our Business Partner in Italy, ServiTecno Company.
We appreciate your help!